Thanks to the Colac Herald for amplifying the MyFavorito mission and encouraging community members to get out and support their local sports clubs through everyday purchases. Check out the article below.
MyFavorito and Bulla are working together to put the power back in the hands of fans. Fans can download the MyFavorito app and watch the Bulla Murray St video to send 50 cents to a club of their choice. Fans can also buy a Bulla Murray St ice cream multipack or tub from any retailer and upload the receipt to get $2 for their favourite club. Fans decide. Brands activate. Clubs win.
Brands, clubs, and fans can sign up for free at any time at
www.myfavorito.com
or the MyFavorito app (available in the App Store and Google Play) and get started immediately.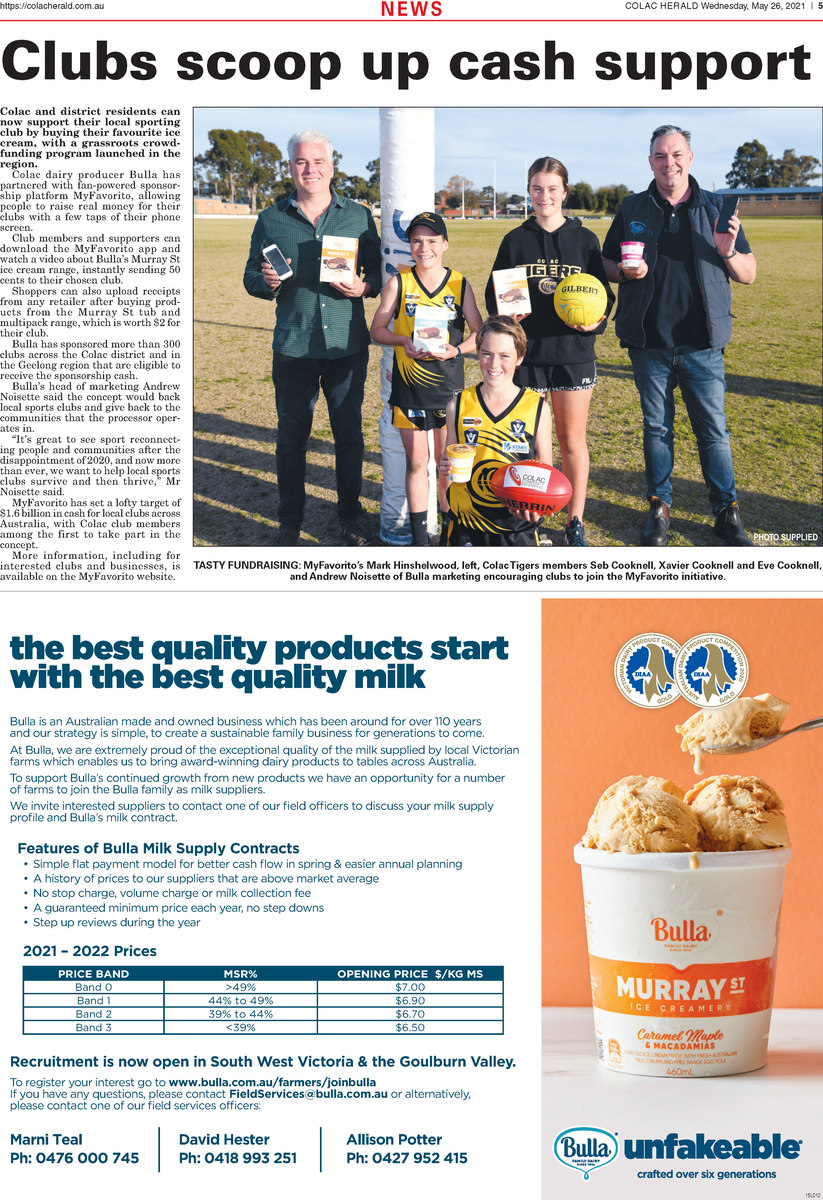 MyFavorito and Australia's newest fan-empowered sponsor Bulla Dairy have been featured in the Colac Herald, the district's leading newspaper. Bulla Dairy has joined MyFavorito to create the ultimate playing field for sport — sponsoring over 300 clubs at the same time and energising local sport in Colac, Otways, Surf Coast, Bellarine, and Geelong.