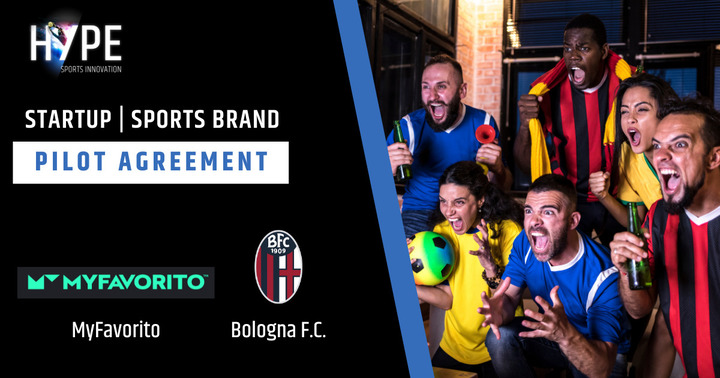 August 19, 2021 - Earlier this year MyFavorito took part in the highly anticipated GVA 2.0 HYPE DRAFT Selection Day for the Clubs & Federations, and Media & Broadcasting verticals, led by HYPE Sports Innovation's CEO Amir Raveh and Program Director Ryan McCumber. MyFavorito's radically different approach to sports sponsorship caught the attention of
6 partners in the clubs and federations vertical
and
5 in the e-sports vertical
including Bologna F.C., who have announced today that they will be moving forward with a pilot program.
In the months since the Selection Day event, MyFavorito has been working with Christoph Winterling, Enrico Forni, Luigi Uva and the rest of fantastic team at Bologna F.C. to bring fan-empowered sponsorship to their club and strengthen the Bologna F.C. community with more sponsors, more money, and more fan engagement.
MyFavorito's fan-empowered sponsorship model is proven in Germany and Australia where the platform is live nationally and we are excited to now be launching in Italy. With their dedicated fans and members, Bologna F.C. is the ideal club to kick things off and help bring fan-empowered sponsorship to all sports clubs across the nation. Stay tuned for more details on the upcoming pilot.