VfL Bochum 1848 is first Bundesliga club to sign deal with fan-empowered sponsorship platform MyFavorito.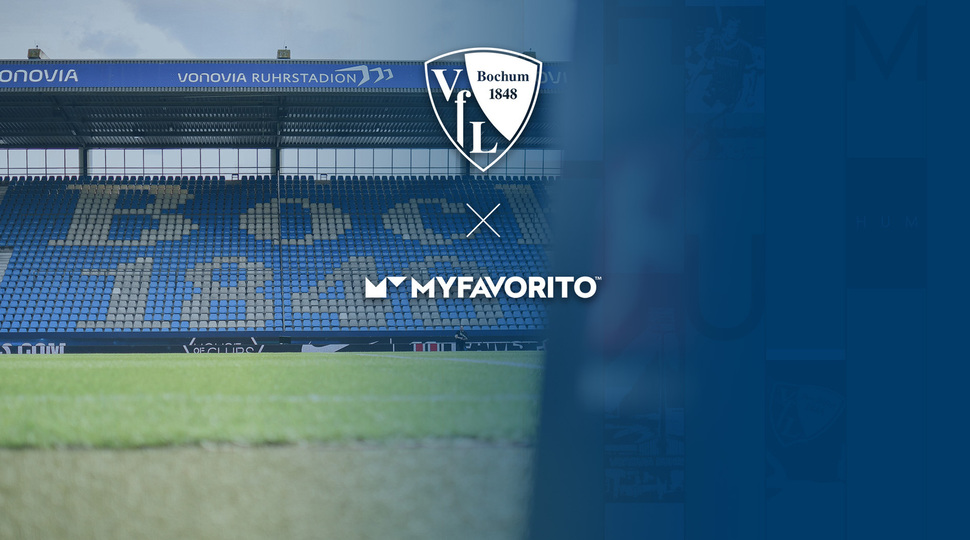 Bochum, 26. November 2021. German Bundesliga club VfL Bochum 1848 has launched its digital community on the fan-empowered sponsorship platform MyFavorito. With MyFavorito, VfL fans are rewarded for their loyalty and can support VfL as well as all local sports clubs in the region.
"Thanks to the cooperation with MyFavorito, we can offer our fans further added value on an innovative, digital platform," says Christoph Wortmann, Director of Marketing & Sales at VfL. "We are looking forward to the cooperation."
MyFavorito is the platform for fan-empowered sports sponsorship, fan engagement and CRM. The radically different approach to sponsorship turns fan love into real money for sports clubs. Fans decide and can generate real money for their favourite club. Brands activate and generate more sales, customer loyalty and growth. Sports clubs engage better with their fans and attract more sponsors, generating a new source of revenue for a sustainable future.
"The collaboration with VfL Bochum 1848 is a real milestone for MyFavorito," says Dirk Schlenzig, MyFavorito founder and Chief Executive Officer, about the start of the collaboration. "We are particularly looking forward to interacting with VfL fans and businesses in the region. With our radically different approach to sponsorship, we want to create added value for all parties involved and promote local sport clubs."
With MyFavorito, fans of VfL Bochum 1848 can collect loyalty points by shopping with participating brands, watching promotional videos and many other actions. VfL will also use the MyFavorito loyalty system to reward its fans for their support and to share in the club's achievements and success — for every goal scored, every point and every victory, there are extra loyalty points for the VfL community. Fans can then redeem the loyalty points for exclusive fan experiences or attractive loyalty rewards including VfL merchandise. Fans can also use their loyalty points to participate in the VfL instant prize draw and immediately win small and large prizes.
Across Germany, more than 300 national, regional, and local brands are using MyFavorito to run their own sports sponsorship program and as a result German sports fans have already sent money to over 700 different sports clubs across the nation, including 400 football clubs.
VfL Bochum 1848 will be the first Bundesliga club to launch on the MyFavorito platform.
Interested businesses from all sectors — such as retail, eCommerce, hospitality and many more — can register on the MyFavorito platform
https://www.myfavorito.com/vflbochum1848
and connect with the VfL community. Businesses can create various offers for VfL fans, thereby generating more customers and supporting local club sport at the same time. Members of the VfL community can redeem these offers and directly support their favourite club.
It's Game On. It's For Love and Money.
Read the VfL Bochum 1848 press release here:
https://www.vfl-bochum.de/news/uebersicht/netzwerk/vfl-kooperiert-mit-myfavorito
The VfL-Community on MyFavorito is here:
https://www.vfl-bochum.de/fans/fuer-die-fans/myfavorito
Press contact
Email:
[email protected]