San Francisco — 17 June 2022 — San Francisco City FC, a supporter-owned club playing in USL League Two and San Francisco Soccer Football League, are revolutionising community engagement in the Bay Area with a new loyalty system powered by MyFavorito. SF City FC's new loyalty system will encourage fans to engage with the club and its sponsors in radically new ways and earn great rewards and benefits at the same time.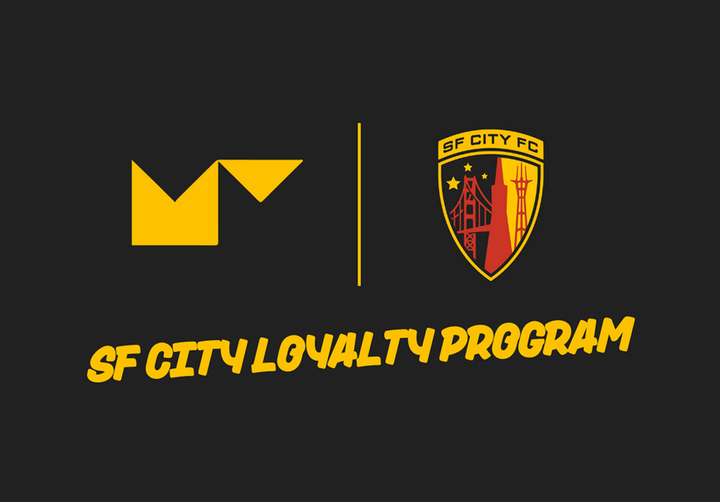 City supporters can collect loyalty points by purchasing season tickets, club memberships, and club merchandise; attending club events and matches; volunteering for the club; and participating in club polls, quizzes, and image contests. SF City FC will also use the MyFavorito loyalty system to share in the club's achievements and success — for every goal scored, every shutout and every victory, there are extra loyalty points for the SF City community. Fans can also collect loyalty points every time they spend with participating sponsors and send money back to SF City— giving new and existing sponsors better access to fans and the opportunity to build relationships that drive sales with measurable results.
Fans can redeem SF City loyalty points for exclusive fan experiences and attractive loyalty rewards including match guest passes, jerseys, and club memberships. Fans can also use their loyalty points to participate in the SF City Instant Prize Draw and immediately win small and large prizes.
To get started, fans download the MyFavorito app (free for iOS and Android) or register online
here
. After signup, fans can redeem the MyFavorito action code "IronandGold '' to join the SF City community and get their first 5 SF City points.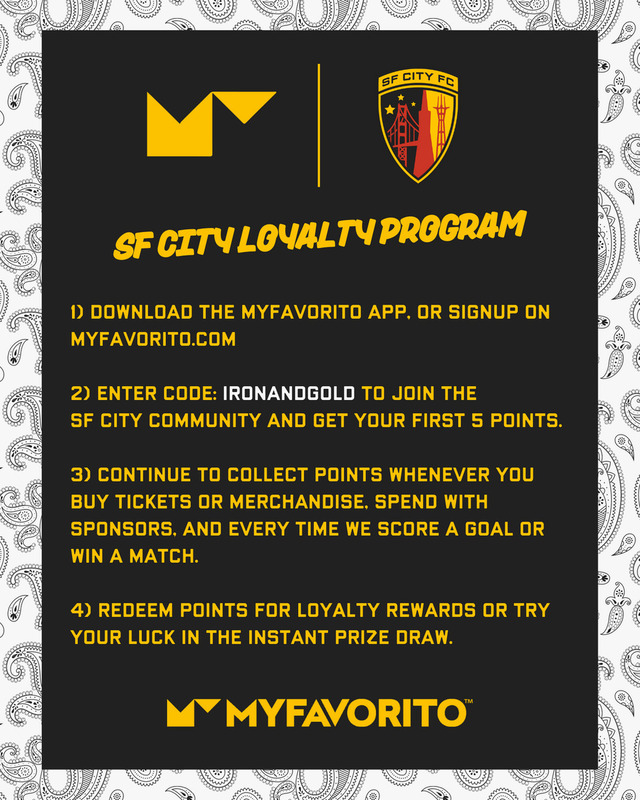 Right now, City supporters can buy a Standard Deviant six-pack, collect a MyFavorito code, scan and send $1 to SF City FC. As MyFavorito continues to launch across the Bay Area, this will soon expand to include more businesses. Interested brands and companies from all sectors — such as retail, e-commerce, hospitality, and many more — can register
here
, connect with the SF City and City supporters, and create new sponsorship offers. Members and fans can then redeem these offers and with each transaction, cash flows directly into the club's account and fans receive points.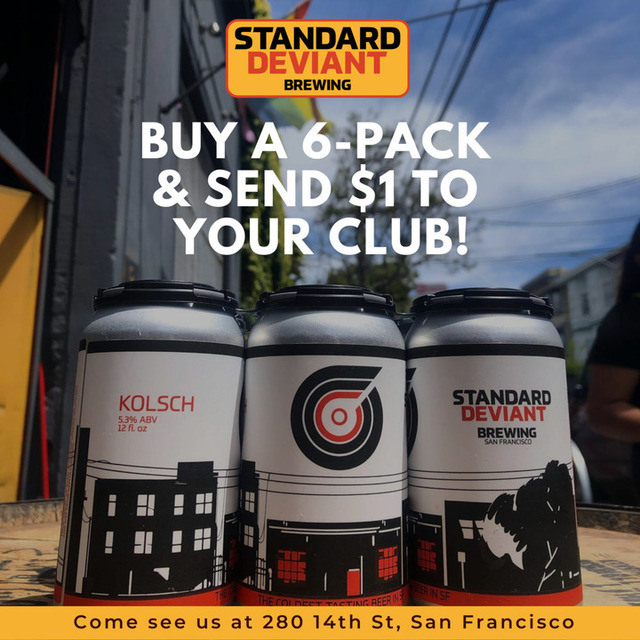 MyFavorito is the platform for fan-empowered sports sponsorship and community engagement. The radically different approach to sponsorship turns fan love into real money for sports clubs. Fans decide and can generate real money for their favourite club. Brands activate and generate more sales, customer loyalty and growth. Sports clubs engage better with their fans and attract more sponsors, generating a new source of revenue for a sustainable future.
City supporters can access their new digital community directly through the MyFavorito website or the MyFavorito app (find us in the App Store and Google Play) and use the action code "IronandGold '' to immediately join the SF City community and claim your first 5 SF City points.
About MyFavorito
MyFavorito is the digital, fan-empowered sports sponsorship platform that turns fan love into real money. With a radically different sponsorship model, MyFavorito build the ultimate playing field for sports. Fans decide and can generate real money for their favorite club. Brands activate and create real relationships with measurable results. Clubs win and generate a new and infinite source of revenue for a sustainable future — completely independent of matchday, stadium, and traditional sponsorship contracts and partnerships. MyFavorito not only helps sports clubs make more money but changes the game for millions of fans, businesses, and sports clubs around the world. We are flipping the old sponsorship model on its head and creating a world where everyone wins. It's Game On. It's For Love and Money. Brands, clubs, and fans can sign up for free at any time here and get started immediately.