June 23, 2021 — Today is World Olympic Day, a day to celebrate the Olympics, the Olympic ideals, and promote sports. While we love any occasion that encourages people to get involved in sport, this Olympic Day MyFavorito wants to highlight the 10,000 grassroots Olympics sports clubs that make it all possible.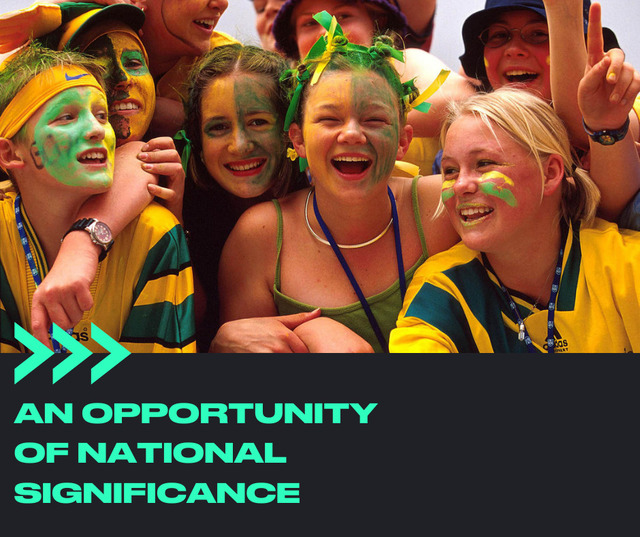 The Olympics come around every four years and bring much needed attention to many sports, but grassroots sports are happening every day, all around Australia and the rest of the world. According to the Sport Australia AusPlay report, an estimated 10.4 million adults and 2.9 million children participate in an Olympic sport. Of all Olympic sports participation in Australia approximately 76% is organised, so participated in through a club or organisation. Our Olympians all started somewhere, and it was in grassroots sports clubs across the country.
MyFavorito presents an opportunity of national significance. A real movement - for good, for one and all, for love and money, for revolution.
It's not one elite team. It's 10,000 Olympic sports clubs.
It's not an international event. It's at home, in Australia.
It's not every four years. It's now. And everyday, everywhere.
We're here to create the ultimate playing field for sport with a radically different approach to sponsorship. Fans are empowered to make a real difference. Brands build real love and get real returns. Clubs and teams access a new revenue source and create their own sustainable future.
10,000 Olympic sports clubs are already on our platform in a position to make money and available for selection by fans from everywhere in Australia on every day of the year. Fans can make money for clubs by watching videos or spending money with everyday brands that post promotions on MyFavorito. Brands can become fan-empowered digital sponsors of every Olympic sports club with zero up front investment, supporting them in a fully transactional way.
Right now fans can watch a Bulla Murray St video and MATE video featuring Sam Kerr and get $1 for a sports club of their choice.
Download the MyFavorito app and support future Olympians and their clubs this Olympic Day!
More than just making money for sports clubs, MyFavorito is changing the game for millions of fans, brands and clubs. We enable money to flow into sport where it matters most, and into the national economy. The power is in your hands Australia.