Werribee sports fans can now show their club some love every day! MyFavorito has announced that Truck Stop Deluxe is the first fan-empowered sports sponsor in Werribee, as the platform continues to bring fan-empowered sponsorship to Melbourne's western suburbs.
Werribee Football Club has teamed up MyFavorito to bring fan-empowered sponsorship to Wyndham, one of the fastest growing areas in Australia. Werribee Football Club plays in the major state-level Australian Rules Football league in Victoria. As the 'lighthouse' club for the region, Werribee Football Club is inviting all sports fans, clubs and local businesses to get involved.
Check out the video below of AFL star and Werribee Football Club head coach Michael Barlow introducing Werribee's first fan-empowered sports sponsor Truck Stop Deluxe. Find out just how easy it is to support your favourite club the next time you enjoy a Truck Stop Deluxe burger with MyFavorito!
As a fan-empowered sponsor, Truck Stop Deluxe is running an in-store promotion on MyFavorito which enables fans to buy any burger at Truck Stop Deluxe, collect a MyFavorito code, scan and send $1 to the sports club of their choice.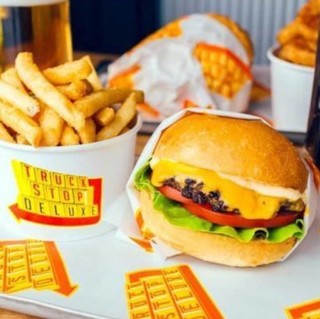 MyFavorito is creating the ultimate playing field for sport.
Following a successful launch in Melbourne's inner west last week
, MyFavorito is excited to welcome another local store, Truck Stop Deluxe, with support from Werribee Football Club head coach Michael Barlow.
Fans are empowered to make a real difference. Brands build real love and get real returns. Clubs access a new infinite revenue source and create their own sustainable future.
Download the MyFavorito App for free today.
About MyFavorito
MyFavorito is the digital, fan-empowered sports sponsorship platform that turns fan love into real money. With a radically different sponsorship model, MyFavorito build the ultimate playing field for sports. Fans decide and can generate real money for their favourite club. Brands activate and create real relationships with measurable results. Clubs win and generate a new and infinite source of revenue for a sustainable future — completely independent of matchday, stadium, and traditional sponsorship contracts and partnerships. MyFavorito not only helps sports clubs make more money but changes the game for millions of fans, businesses, and sports clubs around the world. We are flipping the old sponsorship model on its head and creating a world where everyone wins. It's Game On. It's For Love and Money. Brands, clubs, and fans can sign up for free at any time
here
and get started immediately.