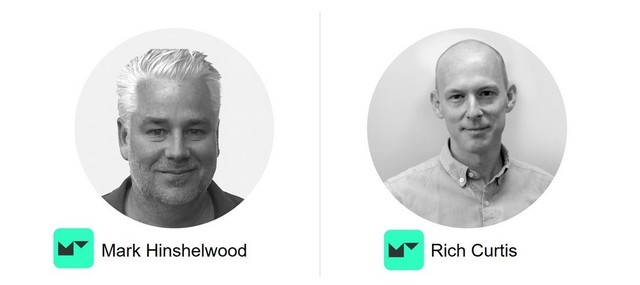 Mark joined the MyFavorito team as Managing Partner Asia Pacific to launch and establish the business in this wonderful region. We met Mark during Techstars mentor madness and quickly realized that this is a "match in heaven". Before helping us to bring the next generation of fan-empowered sports sponsorship to Australian sports clubs and brands, Mark served executive roles for Lagardère Sports (now Sportfive) and Nine Entertainment Co. You can reach Mark at anytime via email to

mark(at)myfavorito.com

.

Richard Curtis joined the MyFavorito team as Global CMO and with FutureBrand has powered through branding, CX, product and communications work ready for 2021. Great leadership, organisational values 'for good', 'for one & all', 'for revolution', 'for real' for 'love & money', and a brand idea 'game on' has set a positive direction for the business.

We are more than proud to announce that we've extended our leadership team. Mark Hinshelwood and Rich Curtis join MyFavorito as Managing Partner Asia Pacific and Global Chief Marketing Officer.