Last month FutureBrand Australia launched MyFavorito's new brand strategy, inspired by the idea of "game on". The new brand strategy perfectly encapsulates MyFavorito's ethos and intention to inspire fans, brands and clubs to think differenty about sports sponsorship. Now MyFavorito's new strategy is being featured on the FutureBrand website.
FutureBrand Australia CEO and MyFavorito CMO Rich Curtis commented on the new brand strategy: "It's incrediby motivating to be tasked with creating a radical brand for MyFavorito that is as game-changing as the platform itself. We know from first-hand experience just how engaged sports fans can be, so we set about building a brand strategy, identity, and customer experience that communicates MyFavorito's purpose, energy and emotion and inspires fans, brands and clubs to think differently about this next generation of sports sponsorship."
Click here
to find out more about FutureBrand's radically different brand strategy for our radically different sponsorship model.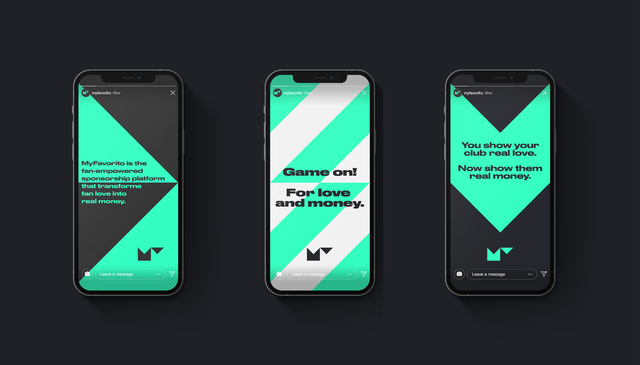 Thanks to FutureBrand Australia for amplifying the MyFavorito mission and helping us take fan-empowered sponsorship to the next level. Brands, clubs, and fans can sign up for free at any time at
www.myfavorito.com
or in the MyFavorito app (available in the App Store and Google Play) and get started immediately.