SYDNEY, AUSTRALIA June 22, 2021
- FutureBrand Australia has launched a new brand for global sports sponsorship platform, MyFavorito. MyFavorito's brand strategy leads with the idea of 'game on': a signal to MyFavorito's ethos and the brand's intention to inspire fans, brands and clubs to think differenty about sports sponsorship. The brand identity is inspired by the design codes of sport, from geometric shapes to pitch markings and even the details of home and away colours, in order to engage fans worldwide no matter which codes or clubs they follow. Check out our new brand video below!
The new identity is supported by a comprehensive messaging matrix and toolkit for brands and clubs to use to engage fans. FutureBrand also developed a series of customer archetypes to inform MyFavorito's customer experience and go-to-market strategies.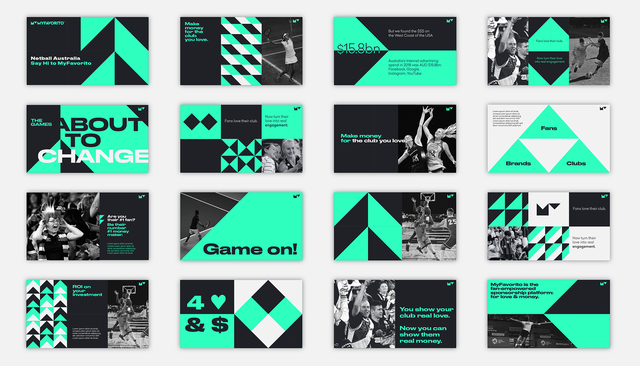 MyFavorito's fan-empowered sponsorship model is proven in Germany and Australia where the platform is live nationally and brands including Bulla Dairy, Grill'd, Bakers Delight, Tyrepower and MATE are already on board. MyFavorito is about to launch in the USA, UK, France, Italy and Singapore. It's free to join for fans, brands and clubs. And it's easy and efficient for brands to execute at scale.
In Australia more than 30,000 Australian sports clubs are already on the platform that sees fans send real money to the clubs of their choice via everyday transactions like shopping for groceries or shopping online or simply by watching content shared by brands and clubs.
FutureBrand Australia CEO Rich Curtis is filling the role of MyFavorito's CMO to accelerate the brand work and embed the strategy across the business.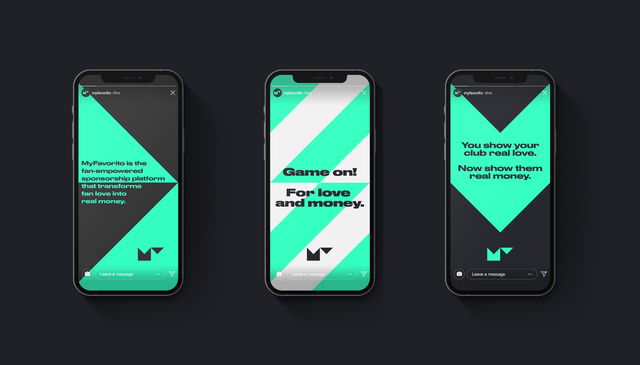 MyFavorito founder and Chief Executive Officer, Dirk Schlenzig, said: "MyFavorito was built to solve a global financial problem for sport and counter the dominance of the tech titans — we enable money to flow into sport and national economies. We help brands invest in sport where it matters most, in a risk-free way and so they get real returns. And we make it easy for fans to show their club some love. It's a powerful combination to help fans, brands and clubs and it requires a sophisticated brand to tell the story at the moments that matter. That's where the FutureBrand team came in and immersed themselves in our business. They get what we're trying to do and their experience in building transformational brands has helped take us to the next level as we continue to grow around the world. It's a rewarding partnership and it's already delivering results."
APAC Managing Partner, Mark Hinshelwood, added: "More than just making money for sports clubs, we're changing the game for millions of fans, brands and clubs. Working with FutureBrand has been key to unlocking MyFavorito's potential. Having Rich as CMO has given us a strategic focus on our brand, and the combination of brand strategy, brand identity and customer experience offered by the FutureBrand team has helped us connect our ambitions to the experience we offer fans, brands and clubs.
Rich Curtis commented about the new brand: "It's incrediby motivating to be tasked with creating a radical brand for MyFavorito that is as game-changing as the platform itself. We know from first-hand experience just how engaged sports fans can be, so we set about building a brand strategy, identity, and customer experience that communicates MyFavorito's purpose, energy and emotion and inspires fans, brands and clubs to think differently about this next generation of sports sponsorship."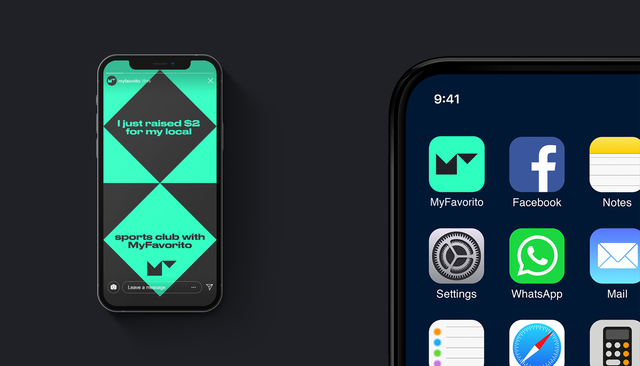 The partnership adds to FutureBrand's extensive experience in sports branding over many years — including brand-building projects for the AFL, Big Bash League, Cricket Australia, Football Marketing Asia and World Rugby — as well as their track record in technology, having worked with Airwallex, BCG Digital Ventures, New Payments Platform, Sonder and Vocus.
About MyFavorito
MyFavorito is the digital, fan-empowered sports sponsorship platform that turns fan love into real money. With a radically different sponsorship model, MyFavorito build the ultimate playing field for sports. Fans decide and can generate real money for their favourite club. Brands activate and create real relationships with measurable results. Clubs win and generate a new and infinite source of revenue for a sustainable future — completely independent of matchday, stadium, and traditional sponsorship contracts and partnerships. MyFavorito not only helps sports clubs make more money but changes the game for millions of fans, businesses, and sports clubs around the world. We are flipping the old sponsorship model on its head and creating a world where everyone wins. It's Game On. It's For Love and Money. Brands, clubs, and fans can sign up for free at any time at
www.myfavorito.com
and get started immediately.